Blueberry Hemp Protein Smoothie
Did you know it's the 7
th
annual Hemp History Week (June 6-12)? Industrial hemp is such a misunderstood crop and has incredible potential to improve our country's overall health, farming industry, textile industry, and economic crisis. Celebrate with me by indulging in this delicious and easy Blueberry Hemp Protein Smoothie!
The
Hemp History Week
website is full of useful information, and talks about the sustainability of hemp, its complete nutrition, innovation, and economic potential.
"Hemp heals Earth. Its long taproot helps mitigate erosion and it has potential to remediate poor soil. As a rotation crop hemp can break disease cycles. It is one of the fastest growing plants on Earth making hemp very efficient at atmospheric carbon sequestration. Hemp's high pollen content makes it a favorite of bees and other pollinator species, and since hemp requires no petroleum-based chemicals to grow, it does not contaminate the environment."
Simply focusing on the hemp milk and hemp protein powder, this smoothie contains:
-All of the essential amino acids
-1,050mg of Omega 3
-12g protein
-An excellent source of Calcium, Vitamin D, Vitamin B12, Phosphorus, Iron, and Riboflavin.
This recipe is vegan and toddler approved!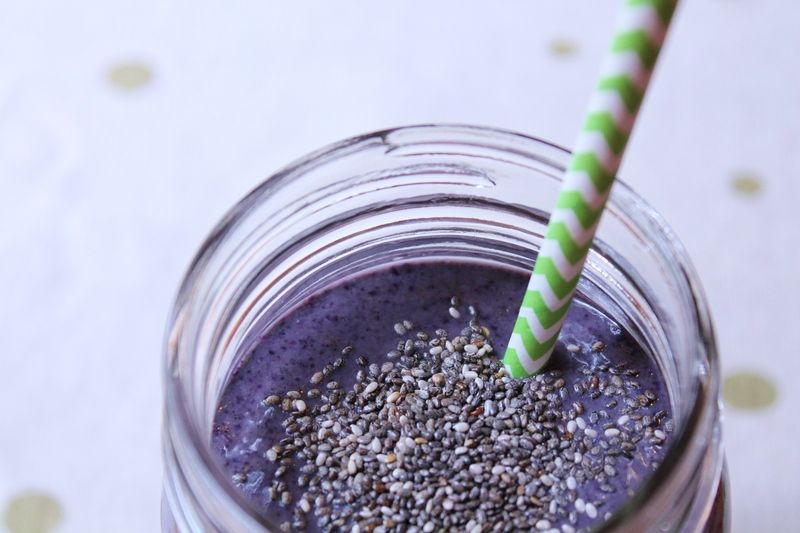 Blueberry Hemp Protein Smoothie
Full of protein and Omega 3s, this vegan smoothie packs the extra punch needed to start your day!
Ingredients
1 cup

Frozen Blueberries

1 cup

Spinach

1 cup

Hemp Milk

4 tablespoons

Hemp Protein Powder

1/2

Avocado

1 tablespoon

Raw Honey (optional)

1 tablespoon

Chia Seeds (optional)
Instructions
Combine all ingredients in blender, except chia seeds. If you prefer a sweeter smoothie, add honey.
Pulse a few times, then mix until smooth.
Top with chia seeds for an extra healthy kick!
Details
Prep time:
Cook time:
Total time:
Yield:

1 serving